When you follow the "Healthy Glow" natural skincare routine, it will leave your skin feeling supple, and hydrated. You may even notice:
Less appearance of wrinkles

Firmer skin

Radiant Complexion
Great for all types of skin, including sensitive skin.
How does it smell?
Each of the products has a unique and pleasant natural aroma, such as sweet orange, banana, lavender, chamomile, raspberry, and lemon.
How does it work?
Skincare doesn't have to be complicated and time-consuming. Our Healthy Glow Skincare Routine is simple and easy to follow. Use it daily in the morning or at night.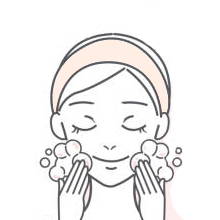 Step #1 - Wash
Silky to the touch, Sweet Orange Hydrating Cleanser will leave your skin feeling hydrated and smooth. You will rediscover your natural healthy blush and a bright complexion.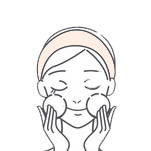 Step #2 - Tone
Sweep a few drops over your face and feel a cooling calming sensation.
The Red Rose Activating Toner will help you balance your skin's natural pH level so your skin can better absorb hydration and nutrients from your moisturizer.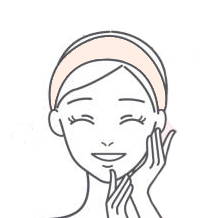 Step #3 - Moisturize
Complete your daily routine with an all-natural Macadamia moisturizer.
As you massage it into your face and neck, you will love how light but luxurious it feels. It helps you reduce the appearance of aging skin with proven organic botanicals.

Weelky Rejuvination - Exfoliate!
This all-natural Banana Puree Exfoliating Mask combines orange peel powder, apple extract, and papaya enzymes to scavenge free radicals and slough off aging skin, to reveal softer, younger-looking skin on a surface.
That's all you will need to do to keep your skin healthy and protected!
Not to mention, your new glow will have you feeling amazing!
Full list of Ingredients:
(see in image section)
How was it made?
Proudly made in the USA.
Only organic, natural ingredients. Cruelty-free. Vegan.
No ethoxylates. No parabens. No petroleum. No formaldehyde donors. No artificial colors. No harsh preservatives.